10.12.2020
Our lawyer, Aytaç ÜNSAL, was taken into custody from the center of Edirne with the allegation that he was "trying to go abroad", he was tortured while detained and was targeted in the media organs of the government.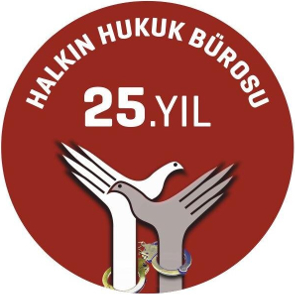 Aytaç Ünsal, who is still in the treatment process after his suspension of death fast, was taken under custody from the Edirne center, without reading any justification, although he could not mention a judicial control obligation he violated or an arrest warrant issued against him.
The news of detention was learned by the government's media organs before his family and Aytaç was targeted by these publications.
During his detention, he was forced out of the vehicle, laid on the ground, and Aytaç was tortured. He has wounds on his face, his arms and legs are in bruises.
It was mentioned that a new investigation was initiated due to the detention of the lawyer, and although there was no confidentiality order, our colleagues were not shown a file sample.
The medicines that Aytaç used during the treatment process and were essential are still not given to him.
Aytaç Ünsal should be released immediately!
Torture is a Crime of Humanity!
PEOPLE'S LAW OFFICE
---
Source: https://www.halkinsesitv.pw/2020/12/avukat-aytac-unsal-derhal-serbest.html
---
Translation: Anadolu News Blog