ALI OSMAN KÖSE IS WANTED TO BE KILLED IN ISOLATION CELLS.
NAMIK KEMAL UNIVERSITY HOSPITAL IS COMMITTING A CRIME STATING THAT HE
COULD "STAY ALONE" WHILE OUR CLIENT IS UNABLE TO WALK EVEN!
On December 9, 2020, Tekirdağ Namık Kemal University Hospital Health Board issued a report for our client, Ali Osman Köse, that he could stay alone in prison. In the same report, it was stated that our client had difficulty walking 5 meters even with support. However, it says that even in this situation, he does not need a companion, and that he could stay alone.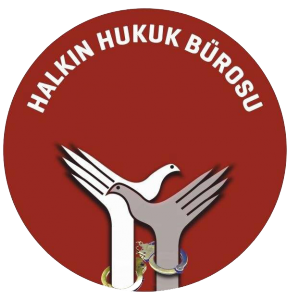 While a person who has difficulty even walking 5 meters with support, living alone in prison is a systematic torture in itself; giving a report that says "he can be alone" to our client who has diseases such as hypertension, cerebral vascular thickening, heart dysfunction does not mean anything other than prolonging and sizing the torture.
Moreover, our client's examinations are still ongoing, the diagnosis process of his diseases continue.
In our talks with our client Ali Osman Köse following has been observed;
-Ali Osman Köse was not able to come to the lawyers visit booth without a wheelchair,
-He did not remember two of the three lawyer conversations we made at the first stage of the illness
-He had a serious hearing loss in his ear
-He could not speak loudly in some time periods.
-In addition, he has informed us about ailments of his circulatory system.
The last lawyer visit we made on January 20 started late because our client was taken to the hospital. At this conversation our client said; that there were numbness in his legs, there were some problems in his liver and that examinations were continuing about these problems, and that physicians wanted him to take MRI and film.
We were informed by our client that blood and urine tests were performed in the hospital he went to, the dose of some of his medicines was increased, and additional drugs were given.
The current illnesses of our client are as follows:
* As stated in the Report of the Health Board of Namık Kemal University, our client has difficulty walking 5 meters even with support. This situation emerged after a support hunger strike he ended in July 2020. Therefore, it is not a muscle and a joint problem but a result of a neurological disease.
* Recall Difficulties: It is especially difficult to remember the near time. Ali Osman Köse, who has to use many medicals at different hours during the day, can forget the medication hours.
* Hypertension: The high pressure exerted by the blood in the blood vessels on the vessel wall is defined as hypertension. High blood pressure for a long time causes damage to the inner surface of the vessel. High blood pressure causing blockage, tear or enlargement of the veins disrupts blood flow and organ failure may occur.
* Vascular Thickening in the Brain: This disease causes thinning and weakening of the vascular wall. Cerebral hemorrhage occurs as a result of the rupture from this place where the vessel is weakened. If our client suffers a cerebral hemorrhage while in the cell where he will be kept alone, it will definitely result in death.
* Biletal Dysmetry: This disease is a condition that prevents a person from performing motor actions such as reaching and holding according to the desired distance. This disease prevents the development of daily activities in normal course and there is no cure. So when he wants to reach for a glass, he has difficulty adjusting his distance. How could the Namık Kemal University Health Committee, which acknowledged the existence of this disease, report that he could remain alone?
* Diastolic Dysfunction: It is defined as heart function disorder. It is the inability to provide sufficient filling in the heart to pump the blood that the body needs.
We will not leave our client, who spent the last 37 years of his life in prison and 20 years in aggravated isolation, in solitary confinement cells.
We call to our people and colleagues, we declare to our people and all sensitive public opinion that we will do all the necessary struggle in regard of Ali Osman KÖSE.
FREEDOM FOR THE ILL PRISONERS!
FREEDOM FOR ALI OSMAN KÖSE!
PEOPLE'S LAW OFFICE
---
Source: https://twitter.com/halkinhukuk_/status/1356259528610885632
---
Translation in to English: Anadolu News Blog